Quickteller Mobile App Download For Smartphones
Quickteller Mobile App Download – Looking for a better way to carry out some of your banking activities with less stress, then, getting quickteller app to your smartphone is the first step to achieving such desire.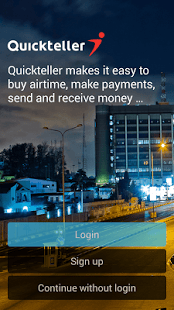 This is one app that saves you time, it's secure and affordable. With quickteller mobile app, the official app from Interswitch Limited, you can carry out multiple transaction from the comfort of your smartphone.
Send and receive money with quickteller mobile app download, purchase airtime with the app, make payments across plenty platform,including paying for PHCN bill and even DSTV.
What an easy way to go with Quickteller! It is so convenient that you need give it a try. Quickteller app is available for Android, Apple iOS, Blackberry.